About Rye & Ginger
Rye & Ginger is a foodways project that spotlights the histories, traditions, and influences on Waterloo Region's food culture.
The name comes from the region's culinary past, present and future: Rye, for the area's long distilling and brewing history, and Ginger both for the wild ginger native to the area, as well as the influx of new cultures and food traditions present through immigration and multiculturalism.
Rye & Ginger is cooked up by Jasmine Mangalaseril.

---
About Jasmine Mangalaseril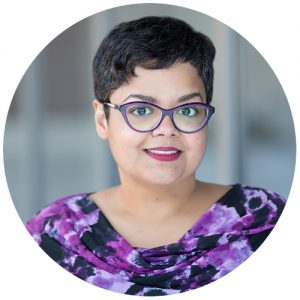 Jasmine Mangalaseril is a promiscuous eater, culinary writer, and communications consultant. Since 2005, she has authored one of Canada's first and longest-running food blogs, Confessions of a Cardamom Addict, where she pairs recipes with the stories behind and around them. Described as quick-witted and insightful, her food diarisation has earned international notice, including Culture.ca, Delish.com, and Foodtv.ca, as well as media coverage in Canadian Press, CanWest News, SRC, CanadianLiving.com, and Taste Magazine.  Her latest food writing project, Rye & Ginger, explores Waterloo Region's culinary history and foodways. She lives in Kitchener, Ontario, Canada.

---
About Copyright
Unless otherwise noted, Jasmine Mangalaseril created this site's contents. Content (images, posts, recipes, etc.) may be available for reprint/reuse–please contact me for rates, fees, and permissions.
While I've done my best to give credit, sometimes mistakes happen. Please send me an email if you think your content appears here without proper attribution or permission.